24 February 2015
efus™A9X with Freescale i.MX 6SoloX applications processor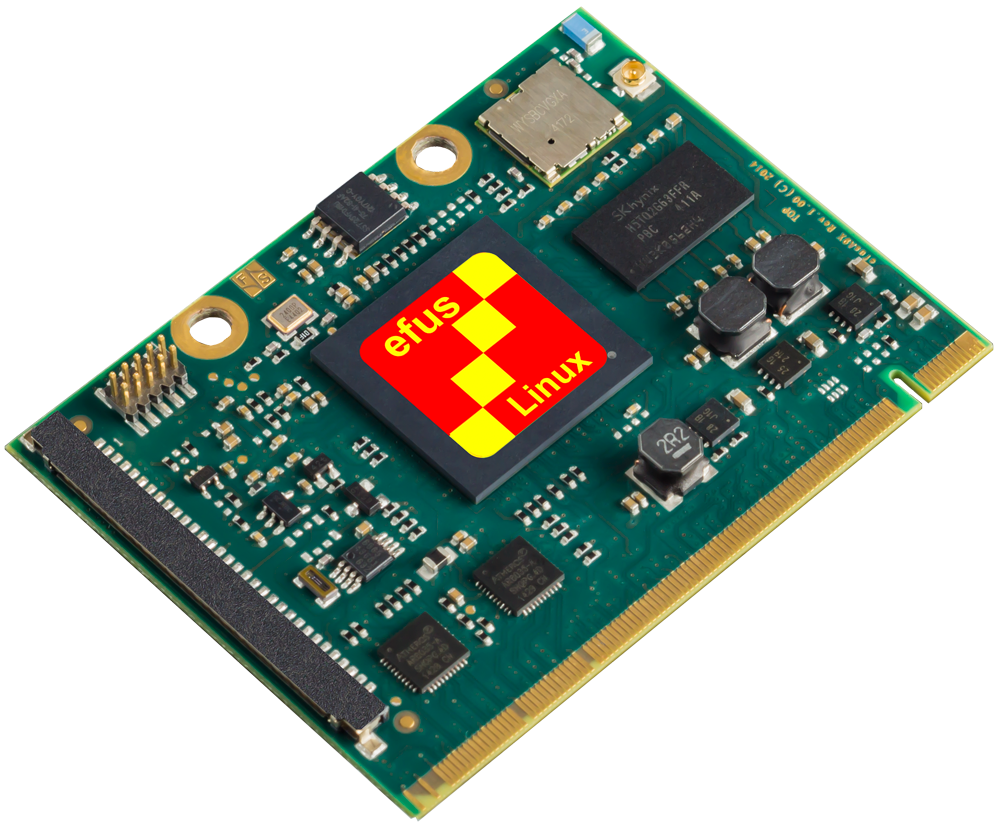 In time for the embedded world 2015, we present our latest F&S module in efus™ form factor.
efus™A9X runs on the brand new Freescale i.MX 6SoloX applications processor, which supports asymmetric multiprocessing.
The SoloX integrates a Cortex-A9 core (1GHz) and a Cortex-M4 core (200MHz) in one chip.
Cortex-A9 is ideally suited to run operating systems like Android, Linux or Windows Embedded Compact, on the Cortex-M4, one can use a C++ program or MQX.
The debugging of the Cortex-M4 can be made via the F&S JTAG Adapter and, for example, the ARM DS-5 development environment.
Both cores are connected to the internal bus fabric and have the possibility to access all peripherals.
The Resource Domain Controller enables the possibility to protect memories or peripheries from each other.
All these advantages make efus™A9X your ideal partner for safety critical tasks.

Freescale has also improved other features, including the higher data throughput of the Gbit LAN interface and a reduced power consumption.
Highlights of the new efus™A9X are 2x Gb Ethernet (higher data throughput in comparison to the i.MX 6), interface for analog cameras, WLAN and Bluetooth.
For more information visit us at our fair booth: embedded world, hall 5, booth 238.
We are looking forward to your visit.
➜Learn more about the new efus™A9X